OUR PROGRAM
2 LOCATIONS. 2 TIMETABLES. 1 MEMBERSHIP.
Our Group Fitness program is designed to help support your goals - regardless of where you may be 'right now' on your fitness journey.
Our aim is deliver purpose-driven, science-based training in a facility that has both a fun and supportive environment to go with it.
Within our one membership, there are 45 class options available each week that cater to all fitness levels and preferences.
Keen to build Strength? We've got Strength options and S&C options available every day.

Haven't trained in a while? We recommend trying Move at Platinum first. This is the perfect place to begin.

Want a challenge? Come along to Primal. Our signature class will let you know what you're made of.

Movement enthusiast? You have to try our Core classes. And then one day, our Advanced Core classes!

Yoga? Pilates? Yep. We've got that too. Seriously, come check it out.
So - whatever your fitness goals, we've got classes for you!
At SOF, we are proud to have created a 'no-egos' culture. You are here to compete only against yourself.
Our priority is providing you challenging and intelligent training in a fun and supportive environment.
GROUP FITNESS timetable & PRICING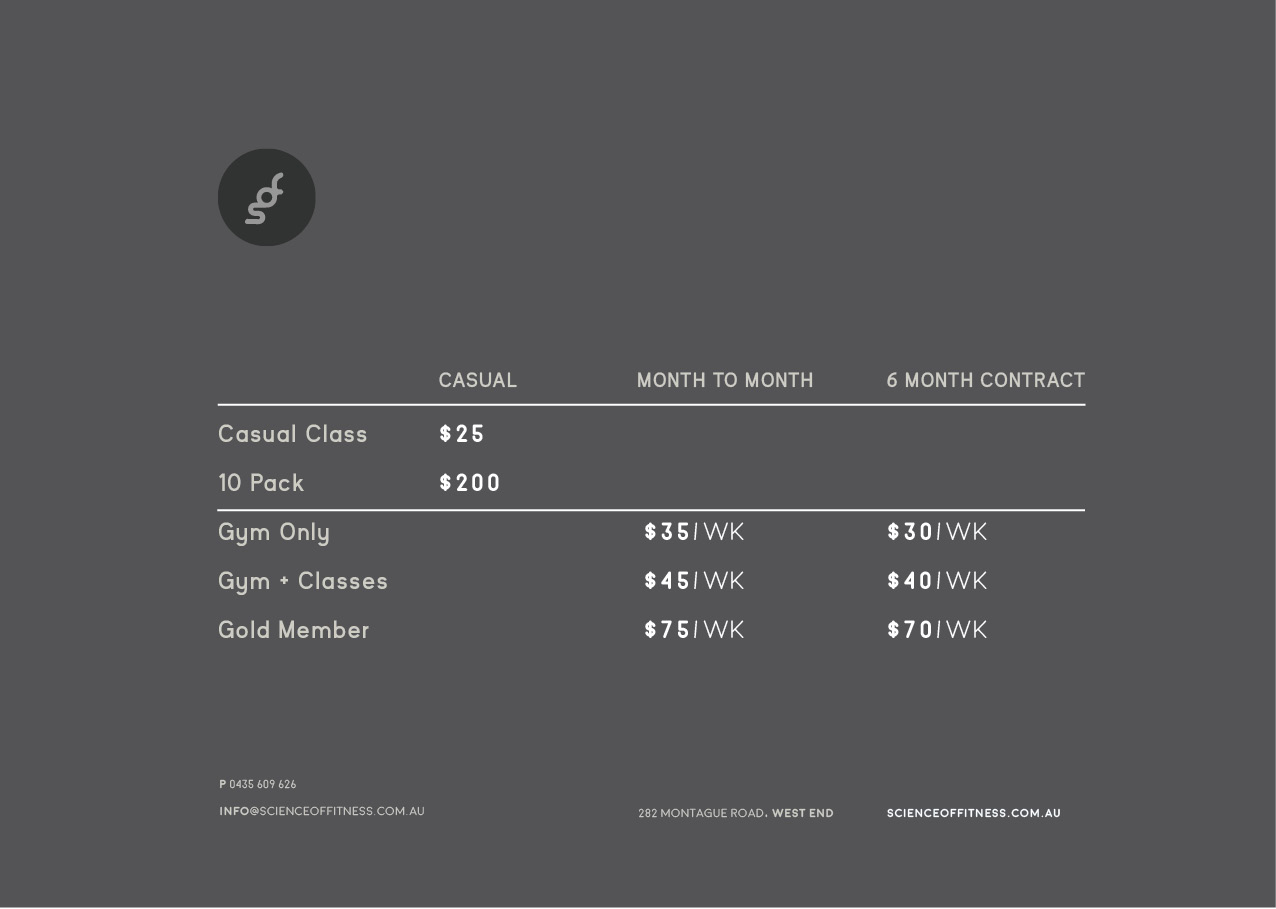 INterested?

TRY OUT OUR FREE WEEK!
For more info, check out the links below.